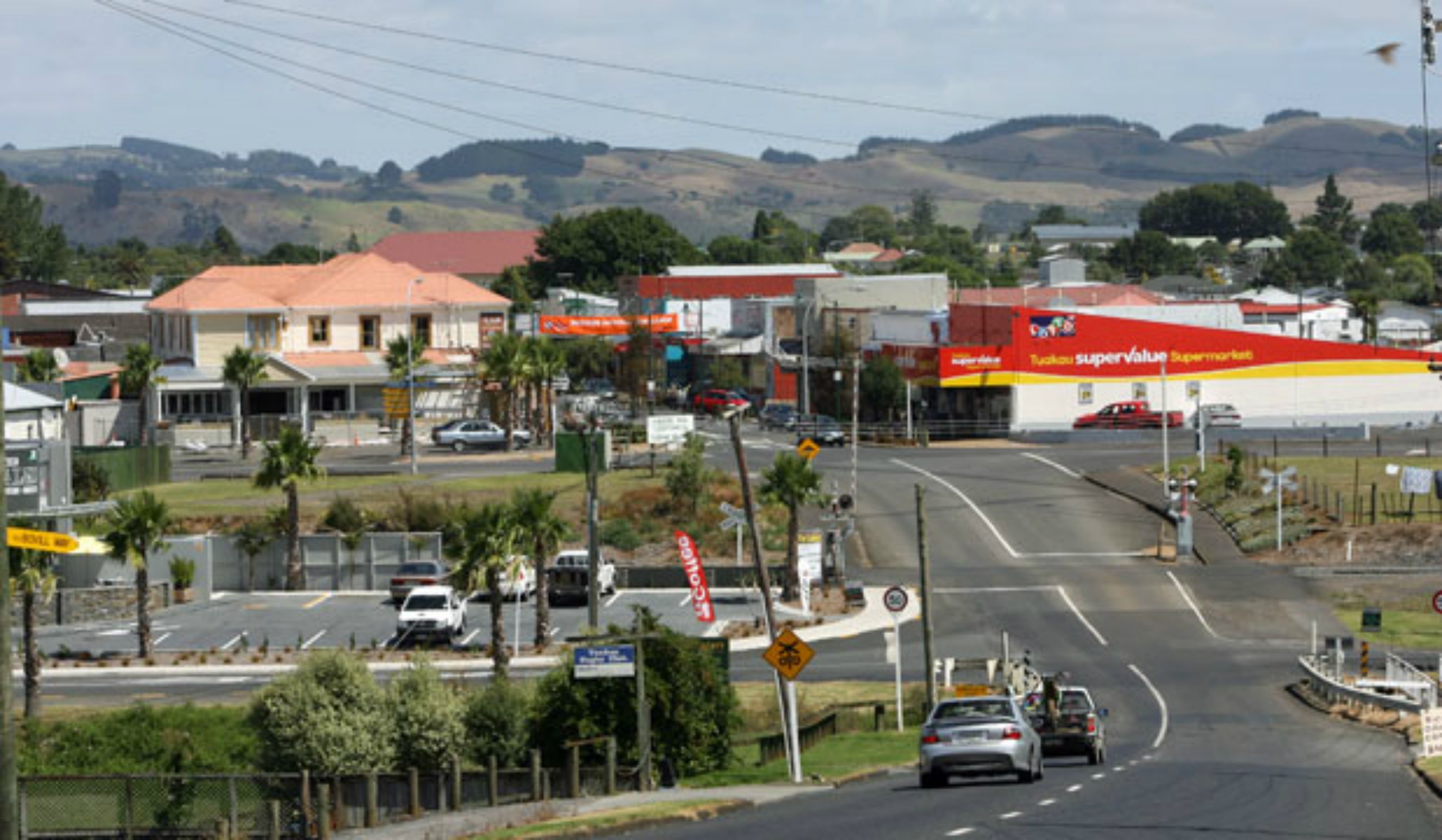 The View over Tuakau Village from Harrisville Road
Tuakau Village is a rapidly growing township in the corner of North Waikato that enjoys a vibrant culture & offers the country pursuits lifestyle that New Zealand's great outdoors has to offer, that includes the surf beaches of the west coast and the mighty Waikato River. The village centre includes a Post Office, two gyms, a medical centre, dental surgery, physiotherapy centre, acupuncture clinic, hair, nail & beauty salons, an ITM, two supermarkets, a butcher shop, two chemists, antique & collectible stores, cafes, churches, vegetable & fruit stores, a historic hotel & restaurant, parks, a museum, swimming pool and playground to name but a few. Located within the village is also the North Island's largest stock salesyards which along with the Waikato Wars era Alexandra Redoubt on the fringe of the village, are historic icons from era long past. Three days of the week there are sales running at the salesyards as stock are brought in for auction from as far away as the Great Barrier Island.
Schools are well represented, and a comprehensive list of these can be found on our 'Tuakau Schools' page
The commuter trains at Pukekohe are an easy drive as are the motorway on-ramps for north/south to Auckland or Hamilton accessible via Pokeno or Bombay. There is also an excellent & regular bus service through the village that will take shoppers into Pukekohe, either to the train station or the retail zone where you will find most of the big box chain stores represented along with a number of independent retailers, making the retail sector of Pukekohe a vibrant place to shop.
Tuakau Village is small town NZ with that rural feel where time slows down and everybody will eventually knows your name. It's a community in the true sense of the word.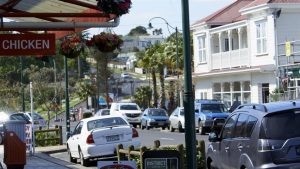 construction, council, developments, district, franklin, lifestyle properties franklin, lifestyle properties tuakau, lifestyle properties pukekawa, lifestyle properties onewhero, george street, home, house, housing and building, housing, infrastructure, investment, investors, land, lifestyle, long term management, market, Real estate Auckland, property investment specialists, auction, bare, building, buy, markets, new builds, north waikato, onewhero, packages, papakura, patumahoe, permits, plan, pokeno, port waikato, property, property management, pukekohe, real estate, rent, rural land, sales, sell, south auckland corridor, south auckland land, south auckland real estate, southern corridor, southern corridor real estate, tony alexander, tuakau, update, waikato, waikato council, waiuku real estate, pukekohe real estate. papakura real estate, patumahoe real estate, tuakau real estate, for sale pukekohe, for sale papakura, for sale tuakau, for sale waiuku, wealth creation, pokeno, houses for sale, cheap houses for sale, cheap houses tuakau,