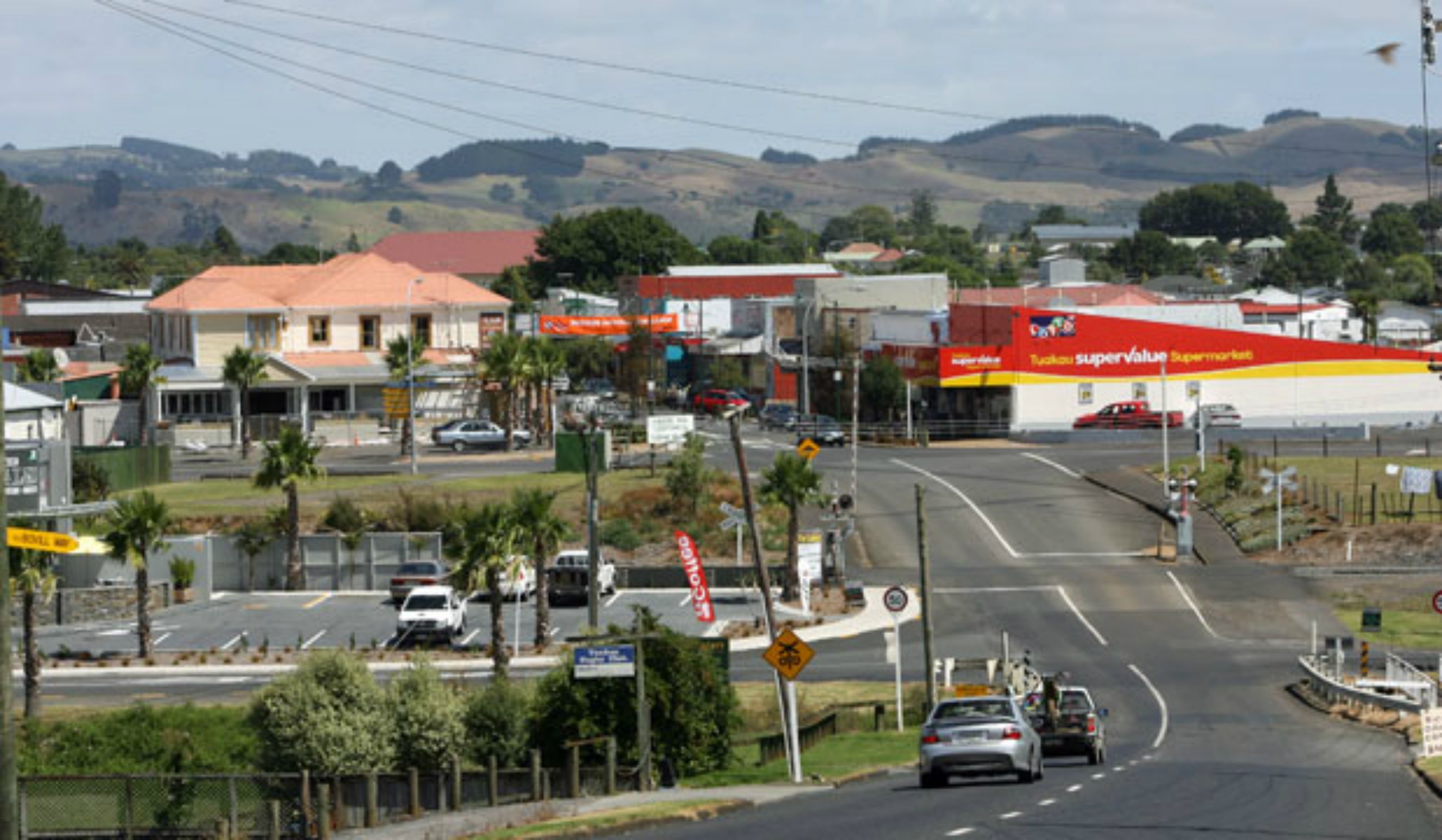 A moment in time in Tuakau Village
The township of Tuakau is expected to expand to a population base of approximately 15,000 people by 2025. That is a phenomenal growth expectation by anyone's standard. Currently Tuakau township has been ascertained by the Waikato District Council as potentially the fastest growing region in the wider district and as such the WDC have been financially investing in the upgrade of the local infrastructure in order to cope with this expected growth and current developments.
It is a matter of public record that developers are active in purchasing large blocks of land within the area in readiness of subdivision and development.
Concurrent with these commercial investments is the discussion document from the WDC – Plan Change 16, to rezone major parts of land blocks in and around Tuakau; from rural zoning to residential zoning, and the allocation of land for industrial and commercial use. While we await the council's formal decision on the rezoning issue, Tuakau's exposure to the broader market of Auckland continues apace. Tuakau's many advantages of lifestyle and family living compliments the tremendous value of the homes that come to market within our township's borders, there is great value on offer and as they say 'more bang for your buck' here in Tuakau.
tags;
construction, council, developments, district, franklin, george street, home, house, housing and building, housing, infrastructure, investment, investors, land, lifestyle, long term management, market, Real estate Auckland, property investment specialists, auction, bare, building, buy, markets, new builds, north waikato, onewhero, packages, papakura, patumahoe, permits, plan, pokeno, port waikato, property, property management, pukekohe, real estate, REINZ, rent, rural land, sales, sell, south auckland corridor, south auckland land, south auckland real estate, southern corridor, southern corridor real estate, tony alexander, tuakau, update, waikato, waikato council, waiuku real estate, pukekohe real estate. papakura real estate, patumahoe real estate, tuakau real estate, for sale pukekohe, for sale papakura, for sale tuakau, for sale waiuku, wealth creation, pokeno, vern reeve, ian buchanan, abby mills,southern corridor realty ltd, houses for sale, cheap houses for sale, cheap houses tuakau, cheap houses papakura, cheap houses pukekohe, cheap houses waiuku, cheap house patumahoe