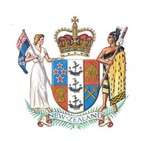 The Residential Tenancies Amendment Bill has passed its 1st Reading in Parliament;
This is a Bill that will introduce requirements for insulation and smoke alarms in properties covered by the Residential Tenancies Act 1986 and it has recently passed its first reading.
Any properties maintained by social housing providers will have to meet the new insulation requirements by 1 July 2016, with remaining tenancies to follow by 1 July 2019. There will be exemptions where it is not practical to do so. All residential rental properties will have to have smoke alarms installed from 1 July 2016.
It is proposed that these smoke alarms will have to be photoelectric or hardwired. Regulations will be made in respect of both insulation and smoke alarms. Consultation is open on the discussion document that considers these potential regulations until 11.00pm11 February 2016. If you wish to make a submission on this amendment, please follow this link; Proposed 'Residential Tenancies Amendment Bill documents for smoke alarms & insulation
Additionally, there are several other changes proposed in the Bill that will allow for better resolution of tenancy abandonment cases in up to 10 working days. Other changes include an increase in fines for certain unlawful acts of both the tenant and the landlord, requirements to keep certain records for up to 7 years and provisions that aim to protect tenants from unlawful acts by a landlord (or property manager) including from retaliatory actions.
The Select Committee is seeking submissions on the Bill until 27 January 2016. If you wish to see the complete document please follow this link; Residential Tenancies Amendment Bill documents
source; REINZ